KEYNOTE

Keynote1
Living in dream
Yuji Ikegaya
Graduate School of Pharmaceutical Sciences, The University of Tokyo
Professor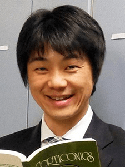 1998 PhD. Graduate School of Pharmaceutical Sciences, the University of Tokyo, Japan
1998-2006 Assistant Professor at Graduate School of Pharmaceutical Sciences, the University of Tokyo, Japan
2002-2005 Postdoctoral Researcher at Department of Biology, Columbia University, USA
2006-2007 Lecturer at Graduate School of Pharmaceutical Sciences, the University of Tokyo, Japan
2007-2014 Associate Professor at Graduate School of Pharmaceutical Sciences, the University of Tokyo, Japan
2014-present Professor at Graduate School of Pharmaceutical Sciences, the University of Tokyo, Japan
Keynote2
Creative a Conceptual Design Thinking with three Design disciplines: Product, Interaction, and Service
Chien-Hsu Chen
National Cheng Kung University
Professor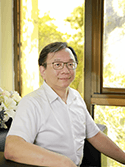 Chien-Hsu Chen received the B.S. degree in industrial design from the National Cheng Kung University (NCKU), Taiwan, in 1987, and the master and Ph.D. degrees in computer & information science from Syracuse University, USA, industrial engineering from University of Texas at Arlington, USA, in 1992 and 1996, respectively. In 1996, he joined the Department of Industrial Design, Chang Kung University, as a Lecturer, and in 1997 became an assistant professor at Craft & Design Department of National Taiwan University of Arts. Since August 1998, he has been with the Department of Industrial Design, NCKU, where he was an assistant Professor, became an associate Professor in 2004, and a Professor in 2014. His research interests include ergonomics and interaction design, augmented reality application. He is a Life Member of the Ergonomic Society of Taiwan (EST), and the Taiwan Institute of Kansei (TIK). He was the Chairman of Industrial Design department at National Cheng Kung University from 2010 to 2013. From February 2015 to July2016, he was the business dept. deputy of Research and Services Headquarters(RSH) at NCKU in Taiwan. On August 2016, he has in sabbatical leave for one year and he is the visiting researcher of Research Center for Advanced Science and Technology at University of Tokyo in Japan. Since August 2017, he is the Director general of Technology Transfer & Business Incubation Center(TTBIC) at NCKU in Taiwan.
Keynote3
How Niantic AR Unites People and Reality
Masashi Kawashima
Niantic, Inc.
Director of Asia Pacific operations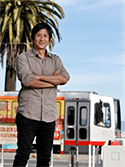 Masashi Kawashima is Asia Pacific Director of Niantic, Inc. Niantic initially started as a "startup" within Google, and spun out from Google in October 2015. He joined Niantic Labs in 2013 as a UX/Visual designer and designed Ingress' visual and user experiences. Masa also contributed to the launch of a new ground-breaking project for mobile devices called "Pokémon GO", in which players can look for and capture Pokemon in the real world. After leaving Waseda University, he went to the United States in 2000. Joined Google in 2007 after working in Los Angeles and working in design production. He oversees the web design team in the Asia-Pacific, and for the first time in Japan, he designs "Doodle" in the world. At the time of the Great East Japan Earthquake, the Crisis Response Web Team was launched. In 2011, he moved to Google headquarters in the United States to manage the global team of consumer products web design.